Senior Secondary (Years 10-12)
"At Calrossy we create meaningful pathways & opportunities, alongside relevant real world skills for life beyond school."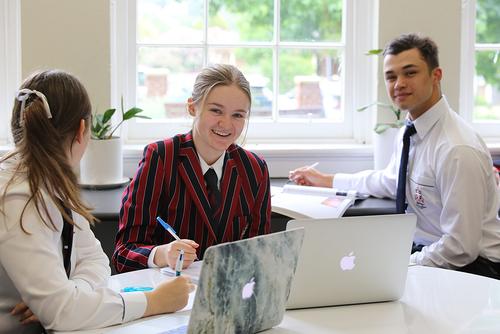 Calrossy Senior Secondary strives to empower young people to enter into the world as independent, accountable and confident young adults.
Our Senior Secondary based on the historic Brisbane Street Campus, centrally located in Tamworth, seeks to focus students on pursuing personal excellence, exploring interests and creating graduates who are innovative, resilient and confident global community members.
It is a coeducational campus focused on providing these young adults with the skills and pathways, both academic and industry, that they need for future success. Students in Years 10 continue to study the core curriculum of subjects, as well as specialising in subjects that extend their personal abilities, academic abilities and interests through elective choices.
In Years 11 and 12 each student undertakes a pattern of study in preparation for the Higher School Certificate and future tertiary study.
Our students also have access to a wide range of academic and vocational courses. We have strong partnerships with industry, business and other educational institutions in the north west to ensure out students have every opportunity and a diverse range of courses that only a large school can offer.
The electives that Calrossy offers each year are a direct reflection of student interest and demand.
Considering Calrossy Senior Secondary?
ACADEMIC SUCCESS academic pathways
CALROSSY CAREERS VOCATIONAL PATHWAYS